Anker Nebula Cosmos Max 4K (D2150)
$1,599.99
Pros
Unique, compact design
Bright, sharp images with auto keystone/focus
Android TV (Google Play apps)
Excellent speakers, Dolby Digital Plus
Value priced
Cons
Oval form may not be for everyone
Not native 4K (same as Xgimi Horizon Pro)
Autofocus did not always engage
Slight input lag for intensive gaming
No physical controls
Read:
15
mins.
Home Cinema
Ever since I splurged on an Anker Nebula Mars II Pro (720p) projector almost exactly a year ago for viewing movies while on the go, it was difficult to find another that would wow me. Even the highly-rated Xgimi Halo (1080p) with its superior specifications and higher-end experience had me choose the Anker in the end because of its better sound, hardware controls, and built-in lens protection. The Halo claimed a brighter 800 ANSI Lumen rating (see "Projector Basics" section in this review to learn more) but did not visibly give it an edge over the Mars II Pro's 500 ANSI Lumen, and as such, was not worth the extra $250 it had asked for.
This review will go over some projection basics to help better inform what makes a projector better than another.
I was curious to see how the (4K) Anker Nebula Cosmos Max and Xgimi Horizon Pro would compare with their home cinema/auditorium-capable projectors, and so I reached out to both manufacturers for a review unit. Anker sent one without any stipulations or restrictions, and Xgimi did not provide one in time for this writing. As such, I will be evaluating both with their published spec sheets and draw on my prior Xgimi Halo vs Anker Nebula Mars II Pro experience to provide additional details. Keep in mind that the latter two are battery-powered, portable projectors, whereas the Cosmos Max and Horizon Pro are designed for compact, but power-hungry home cinema or auditorium-sized viewing.
Disclosure: We received this product free in exchange for an honest, unbiased opinion, whether positive or negative. We test each product thoroughly, give high marks to only the very best, and the views expressed here are honest and our own. Learn more
In A Nutshell
The Anker Nebula Cosmos Max is a LED projector designed for use in a home theater or mid-sized auditorium setting with a 1,500 ANSI lumen rating and 4K resolution (pixel shifted from its native 1080p). Its unique, oval-shaped design lends a visual queue to its Nebula Cosmos name with a starry animation fading in and out from its glassy top, although I much prefer the classier, metallic look of the Xgimi Horizon Pro. Both the red Anker logo and fading stars can be turned off.
We were particularly impressed by the booming loud, 3D surround sound that enveloped our ears with clear delight while watching movies, TV shows, playing games, or listening to YouTube/Spotify-streamed music. No audio distortions were discerned below 90% volume and decent bass gave us a good amount of chest pounding while images sprung alive in crisp detail for a very cinematic experience. Dolby Digital Plus sound sources especially highlighted the four speakers' capabilities and easily filled a large room with a combined 40W. Xgimi's Horizon Pro only outputs 16W. While the Cosmos Max was bright enough for daytime viewing with its Texas Instrument DLP, the best experience would call for a dark room for the whites and colors to pop. Some black areas, however, were not completely black. Cosmos Max can throw a diagonal 30″-150″ image at a distance between 3′ and 13′.
Today's higher-end projectors should feature a Smart TV-like user interface with the ability to install app favorites like YouTube, Netflix, Hulu, Amazon Prime, Disney+, HBO, and Plex — and in that regard, Anker delivered with a full Android TV interface by Google. That meant full access to Google's Play Store with access to thousands of apps. Navigating the screens felt as snappy as on the excellent Xgimi Halo and was leaps better than my favorite portable, Anker Nebula Mars II Pro, that ran an antiquated Android 7.1 operating system. Had Anker gone with the non-TV version of Android, the company would have committed an unforgiveable sin for a projector in its price range! Video and audio files could be played off a USB drive formatted with a supported filesystem after downloading Total Commander (or ES Explorer) and VLC Player.
Higher-end projectors should have a Smart TV-like user interface with the ability to install favorite apps.
Automatic focus and keystone took about 3 seconds to complete — like the cheaper Mars II Pro and Halo — and worked very well during most tests. However, I found that auto-focus could only be activated with its included, non-backlit remote. That leads me to one of the gripes I have with this and Xgimi Halo's projectors: the lack of physical buttons to start, stop, pause video, mute and adjust volume, and navigate the screen. The Mars II Pro has them and why it became one of my favorites since I sometimes do not want to look for a misplaced remote. Unlike Xgimi, Anker does provide a Nebula Connect app (for Android/Apple iOS) for touch-enabled control of its projectors without the use of a remote. The included remote has a dedicated button for Auto-Focus, Google (voice) Assistant, and was intuitive to use.
Cosmos Max includes a threaded hole on its bottom for mounting to a tripod or ceiling. Considering its size, high power usage, heat production (from its right-rear), and delicate, glassy top, it would make most sense to keep it sitting on a shelf or hung from a ceiling as part of a permanent, home theater installation.
There were some things I did not like about the projector. I had already mentioned the lack of physical controls and the high amount of heat production, but if mounted to the ceiling, both issues become mute. I was able to hear the fan softly whine during silent moments, HDR sometimes looked a bit washed out, input lagged slightly for high-intensity games, and there was no physical button available to launch auto-focus without the remote. Of worthy mention also was the Netflix app with a problem not unique to the Cosmos Max: it also affected the Anker Nebula Mars II Pro and Xgimi Halo. Due to certification requirements, the latest version of Netflix found in the Google Play store was incompatible with all 3 projectors. In fact, navigating the streaming service even with a compatible app version could be frustrating as some controls required a mouse or touch. It was perhaps for that reason why the remote from both manufacturers include a mouse functionality to circumvent Netflix's limitation. Anker took a step further with its Nebula Connect app for smartphone-like navigation.
The ANSI Lumen rating is considered to be the most accurate measure of a projector's light output.
From a brightness measurement perspective, the ANSI Lumen rating is considered to be the most accurate measure of a projector's light output. One would logically assume that the Xgimi Horizon Pro at 2,200 ANSI lumens would be vastly superior to the Anker Cosmos Max's 1,500 rating, but that is where I often question how accurate manufacturers report or state their product's output capability. For instance, the Mars II Pro was rated for 500 ANSI lumens whereas the Xgimi Halo (at 800 ANSI lumens) should theoretically be 60% brighter. That did not appear to be the case when I tested both under a variety of lighting conditions, especially when settings were tweaked. A quick check on Xgimi's website revealed that the Halo actually operates between 600-800 ANSI lumen (with the higher number while on AC power). Aha! Since I did not have an Xgimi Horizon Pro available to compare with, my assumption would be that it is NOT 46% brighter than the Cosmos Max. Checking other publications that had evaluated both projectors appeared to support that theory — several did NOT find much of a measurable difference in brightness between both products. The Cosmos was, however, significantly brighter than the 500 ANSI lumen Nebula Mars II Pro in a side-by-side comparison.
Setup for both Anker projectors and the Xgimi Halo were straight-forward with guided steps like Google account sign-in, WiFi connectivity, app installation, and firmware upgrade, but if the Halo was any indication, I found Xgimi's configuration wizard to be superior and pleasant. Anker's competitor provided soothing music that gave a luxurious feel for a product that had just been unboxed by its owner. Xgimi Halo's exterior design and material contributed to that fancy feeling and perhaps was one of the reasons for why it commanded a higher cost than the equivalent Anker.
The Nebula Cosmos Max is a good, compact projector with a uniquely shaped design that looks great in a ceiling-mounted application. Its loud and clear sound output with believable 3D effects particularly is one of my favorite features, and the price tag makes the Anker a less expensive option among the 4K landscape.
Specs Comparison
Here are the specifications of the Anker Nebula Mars II Pro/ Xgimi Halo and Anker Nebula Cosmos/ Cosmos Max/ Xgimi Horizon Pro.
Anker Nebula
Mars II Pro
Xgimi
Halo
Anker Nebula
Cosmos
Anker Nebula
Cosmos Max
Xgimi
Horizon Pro
Projection Technology
DLP
DLP
DLP
DLP
DLP
Brightness
500 ANSI Lumens
800 ANSI Lumens
900 ANSI Lumens
1,500 ANSI Lumens
2,200 ANSI Lumens
Resolution
1280 x 720
1920 x 1080
1920 x 1080
3840 x 2160
3840 x 2160
Projection Size
30-150 in
30-200 in
30-150 in
30-150 in
30-300 in
Operating System
Android 7.1
Android TV 9.0
Android TV 9.0
Android TV 9.0
Android TV 10.0
Speaker
2x 10W
2x 5W Harman Kardon
2x 10W
4x 10W
2x 8W Harman Kardon
Video Playtime
3 hours (Battery)
2-4 hours (Battery)
N/A (AC)
N/A (AC)
N/A (AC)
Connectivity
HDMI, USB, Bluetooth, WiFi, Screen Mirroring
HDMI (ARC), USB, Bluetooth, WiFi, Screen Mirroring, Chromecast
HDMI (ARC), USB, Bluetooth, WiFi, Optical, Screen Mirroring, Chromecast
HDMI (ARC), USB, Bluetooth, WiFi, Optical, Screen Mirroring, Chromecast
HDMI (ARC), USB, Bluetooth, WiFi, Optical, LAN, Screen Mirroring, Chromecast
Focus
Automatic
Automatic
Automatic
Automatic
Automatic
Power Consumption
< 57W
< 90W
< 120W
< 180W
< 200W
Weight
3.94 lbs
3.5 lbs
4.4 lbs
7.27 lbs
6.39 lbs
Size
4.8" x 5.43" x 7"
4.4" x 5.7" x 6.7"
11.4" x 7.8" x 3.6"
13.8" x 9.8" x 3.9"
8.2" x 8.6" x 5.36"
Price (Amazon)
$549.99
$799.00
$799.99
$1,599.99
$1,699.00
What's Good? What's Bad?
Pros
Design: Uniquely oval, flat, and premium-looking

Compact at 7.27 lbs and 13.8″ W x 9.8″ D x 3.6″ H
Sleek curves with a dark gray, metallic finish in a sea of projectors that are usually white or black
Light-gray top with an embossed, glassy center housing the backlit, red Nebula logo and animated stars that fade in and out

Underscores the product's "Cosmos" branding

DLP technology and LED light source with a rating of up to 30,000 hours

Color reproduction is very good, especially with HDR turned on

1,500 ANSI lumens produces enough brightness to cover a small/mid-sized auditorium with low, ambient light

See TIPS section for details on lumens, lux, and ANSI lumens

Screen resolution: 4K (3840 x 2160 pixels)

Pixel shifted from native 1080p (1920 x 1080 pixels)
For a battery-operated, portable Anker projector, check out our Nebula Mars II Pro review
Lower-priced, midrange 4K projector
Projection size rated for a diagonal 30″-150″

Found a distance of about 5′-8′ to be the sweet spot for a dimly lit room

Four 10W speakers (40W total) are loud, full, and clear with strong bass

Not a surprise considering the company makes great speakers through its Soundcore brand
Convincing 3D surround sound effects with Dolby Digital Plus source
No noticeable distortion at volume levels below 90%
Projector can be used as a Bluetooth 4.2 speaker (A2DP supported)

Sharp autofocus and keystone for limited skew correction

Keystone can be auto-triggered by moving the projector. Can be tediously disabled in Settings for manual override
Autofocus is activated by moving the projector or through a dedicated button on the remote. Completes calibration in about 3 seconds
Manual focus is available but not documented. Activate by pushing left/right buttons on the remote while autofocus is engaged

Mountable from the ceiling or on a standard tripod
Input options

(2) HDMI 2.0 (laptops/Blu-ray players)

One port supports ARC
Samsung Galaxy S21+ was able to project with USB-C-to-HDMI cable

(2) USB 2.0 (thumb drives)

Optical Audio-out port for connecting external speakers
WiFi for direct connection to the Internet, local network, and supported screen mirroring

Supports 2.4 GHz and 5 GHz bands. Former is slower than 5 GHz but has larger signal coverage and better compatibility with older devices
Screen mirroring does not work with copyrighted content

Miracast/Chromecast (advertised as "D2150")
iOS AirPlay

Smart TV functionality via Android TV 9.0 OS with Google Play Store app access

Thousands of apps available: Google Chrome browser, Microsoft Office, Netflix, YouTube, Amazon Prime Video, Hulu, Plex, VLC
Vast improvement over the Android 7.1 (Non-TV) OS that the Nebula Mars II Pro used
APK files can be sideloaded with a File Manager (I recommend TotalCommander or ES File Explorer)

Nebula Connect app (iOS/Android) via Bluetooth for touch control and soft keyboard in lieu of a physical remote
Remote control with mouse functionality and Home / Menu buttons

Some apps do not support directional movement and will require the use of the mouse
Coin batteries included

Tripod socket at bottom so the projector can be tilted, turned, or ceiling-mounted as desired
Minimal fan noise
Projection modes (configured via Settings)

Auto: detects whether the projector is inverted
Front: like in classrooms
Rear: like rear projection TVs and digital signs
Front Ceiling / Rear Ceiling

Internal eMMC storage is 16gb, leaving some space for storing content or installing apps
Firmware upgrades to enhance functionality and fix software bugs
Straight-forward setup wizard and well-written manual
Customer service: consistently excellent
Warranty: 1 year
Cons
Oval exterior may seem too modern for those who prefer a square or rectangular form factor

Xgimi Horizon Pro's metallic, cube shell caught my eye the most

Some may consider Cosmos Max too pricey even though it is at the lower-priced spectrum for midrange 4K projectors
Very bright, but does not appear to come close to 1,500 ANSI Lumen rating
No LAN port for connecting a wired network cable

4K content streams faster through a wired cable instead of WiFi

Autofocus did not always automatically engage after moving the projector

When activated, takes about 3 seconds to complete
Manual focus is available but not documented. Activate by pushing left/right buttons on the remote while autofocus is engaged

No physical controls (ie. Autofocus, Start, Stop, Pause, Mute, Volume)
Remote is not backlit for use in the dark
No lens cover, though if projector is mounted to the ceiling, this point becomes mute
High heat exiting from the rear right, making sitting next to that area uncomfortable
Does not recognize FAT-formatted USB flash drives. Re-format to FAT32
No built-in storage card support (microSD or SD), making the most portable way to transport media be a USB thumb drive
Input lagged slightly for high-intensity games
HDR sometimes looked a bit washed out
Fan can be heard during silent moments
Wider than I would have liked

Xgimi Horizon Pro's square form factor appeals more to me, though its taller height would make it more obtrusive when mounted to the ceiling

Some apps have limited or no support for the directional pads or Nebula Connect touch control, though this is not Anker's fault

Mouse function on the remote control can be used instead

WiFi Screen Mirroring with Samsung Galaxy S21+ was unusably unreliable or not functional for video playback. When it did work, it was choppy

Worked well for photo viewing

Setup process was straight-forward but did not have the premium feel or experience the Xgimi Halo provided with its pleasing background music
Carry bag not included
Tips
Autofocus: move projector or press the Autofocus button on the remote. A "Nebula" circle will appear

Manual Focus: when Autofocus starts, adjust focus with left/right buttons on the remote
Keystone can be toggled on/off or manually adjusted via the Settings menu

Some versions of Netflix or YouTube may not support the remote's directional pad

Remote control has a button to activate Mouse function
Anker's Nebula Connect app is my preferred touch method for navigating the projector
Nebula Tripod
Disclosure: After Anker came across my review of their Nebula Mars II Pro projector last year, an official Nebula tripod was given free of charge with no expectation to write an evaluation. My honest, unbiased opinion of the Nebula projectors did not change as a result of their gesture. Learn more
The official, universal tripod allows the Nebula Cosmos Max projector to be positioned at nearly any angle and on (un)even surfaces. It very much works like a decent quality tripod used by photographers by securing the Nebula onto a removable ball head. At $80, however, I find that most consumers will likely find it pricey for home use and be better suited as a professional accessory at a business meeting. Those on a budget can find cheaper alternatives that accomplishes the same, basic concept of positioning the projected image, but keep in mind that they would likely be of lower quality and be heavier. This tripod can also be used with cameras.
Its ball head can be removed and attached to other tripods that have a standard screw mount. For example, to minimize bulk and weight when I go camping, I put it onto a portable, Aukey mini tripod to keep the Nebula Mars II Pro projector off the dirt.
Alternate Projector Tripod
If you are on a budget, take a look at the less expensive XZC Projector Tripod.
Projector Basics
Brightness: Lumens, ANSI Lumens, and Lux
For a very long time, the lack of an apple-to-apple comparison between projector brightness had been a source of frustration. Measurements I had commonly seen were in lumens, ANSI lumens, and lux — and even then I found that two projectors with the same rating did not produce the same amount of brightness. Worse yet, a 6,000 lumen unit was dimmer than the 500 ANSI lumens (which generically is about 3,500 lumens) of the Anker Nebula Mars II Pro during one of my tests! You will find that there is no easy way to convert ANSI lumens to generic lumens.
Some manufacturers overstate their lumen rating in an attempt to sell more without regard to how the disinformation could hurt their brand — and customer trust — in the long run.
Terminology
Lumens: Intensity of light (luminous flux) from a given source. This rating does not change regardless of distance from which the source is measured from
Lux: Intensity of light at a specific location away from the source (1 lux = 1 lumen/sq meter). The farther away you travel, the lower the Lux rating, whereas Lumen remains unchanged
ANSI Lumens: Considered to be the most accurate measure of brightness emitted by a projector

Rating was developed by the American National Standards Institute (ANSI). It is derived from measuring 9 points on a 3×3 grid as follows:

Projector set 2.4m (7.9 ft) from the screen
Projection size set to 60″ with a 3×3 grid
Measure the illuminance of each of the 9 points on the grid
ANSI Lumens = average of the 9 points multiplied by the total surface area of the projected image
Contrast Ratio
Projectors often include the Contrast Ratio in their list of technical specifications. It is a measurement of how dark and light the respective areas can be rendered, looking for the difference between the brightest and darkest pixels. For example, when watching a movie, you want the black to be as deep/dark as possible without affecting the lighter parts of the scene. This would result in a better experience with sharper, more detailed images and colors.
A higher contrast ratio is generally better and can go as high as 10,000:1 (white is 10,000x brighter than black), though the human eye will have difficulty discerning the miniscule difference past a certain point. A good ratio to look for should fall between 1,000:1 and 3,000:1. With all that said…
The contrast ratio practically is a meaningless specification. Ambient light and other factors can SIGNIFICANTLY affect the contrast, and as such, one should focus more on darkening the room and using a good projection screen. An optimally low-light room would yield no visible difference between 300:1 and a 50,000:1 contrast ratio.
Lumen-to-ANSI Lumen Conversion
Some sources use a 7x factor to convert lumen to ANSI lumen. Although this is NOT ACCURATE because of the many factors involved that affect brightness, it provides a generic reference to which to compare products by. Remember, ANSI lumen takes into consideration the projection distance, screen size, and 9 measurement points, whereas lumen only measures a light source's fixed intensity regardless of the aforementioned elements.
In the case of the Anker Nebula Mars II Pro, its 500 ANSI lumen rating can be roughly converted to 3,500 lumens (500 x 7), and the Xgimi Horizon Pro's 2,200 ANSI lumen to about 15,400 lumens (2,200 x 7).
ANSI-to-Room Size Ratings
Common ANSI lumen ratings recommended for various room sizes are shown below. Keep in mind, however, that image brightness can be affected by ambient light, projection distance, screen size and type, light output technology and age, and other factors.
Small room: 200-300
Large room: 400-600
Large auditorium: 2,000+
Perceived vs Measured Brightness
According to Viewsonic, two projectors with the same ANSI lumen rating may appear different in brightness due to the human eye being "more sensitive to certain wavelengths of light". In other words, more color-saturated images appear to be brighter as the result of the HK (Helmholtz-Kohlrausch) Effect. In the simulated illustration below, columns 1 and 2 have the same ANSI lumen rating, but the left appears to be brighter. Likewise, columns 2 and 3 appear to be equally bright but have different ANSI lumen measurements.
Furthermore, Viewsonic also points out that LED-based projectors produce higher, perceived brightness over older lamp ones despite having the same ANSI lumen rating.
Did you know? A projection screen with a gain rating of 1.0 preserves the image's brightness, whereas a higher or lower number will respectively increase or decrease it. For instance, the Gain rating of 1.1 with the 100BTF Screen with Stand ensures the image brightness is not hampered by that product's material.
Metal-Halide, LED, DLP, and LCD
Projection Systems
DLP: Texas Instruments' Digital Light Processing (DLP) technology provided a significant leap in projection through the use of expensive, spinning color wheels that produced sharp images, was 3D capable, and had low response times suitable for video playback
LCD: LCD projectors work great for movies, have no moving parts, are generally less expensive than DLP, but output less contrast and require filter maintenance
There is almost no visible difference in quality between DLP and LCD today.
Light Sources
Metal-Halide Lamp: One of the oldest, but still most commonly-used lamps produces bright images with excellent color rendering

Get very hot and only last 2,000 – 5,000 hours before needing replacement at an exorbitant cost
A noisy fan must be left running for a while after power off to ensure adequate cooling before putting the unit away
Avoid touching the lamp with your naked fingers because the skin oils can degrade the coating and cause the bulb to explode when turned on

LED: With a lifespan of over 20,000 hours, LED projectors generate very little heat and power consumption and require almost no maintenance. Their brightness and image sharpness trail Metal-Halide lamps, though the gap has slowly been closing
Who is Anker?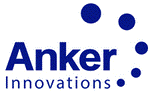 According to Wikipedia, Anker was founded in 2011 by Steven Yang, a former Google software engineer, who shifted "its focus from replacement laptop batteries to smartphone battery [and] wall chargers." Indeed, I witnessed the Shenzhen, China, based company's steady rise in brand recognition for its batteries, cables, and wall chargers on the Amazon Marketplace, competing against more established players like Belkin for quality products at lower prices. The company has since added several brands to its portfolio, including audio-focused Soundcore, Eufy smart home devices, Nebula video projectors, and ROAV car accessories.
One notable observation over the years of having owned Anker products is their focus on excellent customer service. The company truly stands behind its products and listens to customer feedback, including to some of my critique and criticism of the Nebula Mars II Pro projector I had previously reviewed. Without hesitation, Anker is a brand that I have come to trust for a long time.
Final Thoughts
The Nebula Cosmos Max is a good, compact projector with a uniquely shaped design that looks great in a ceiling-mounted application. Its loud and clear sound output with believable 3D effects particularly is one of my favorite features, and the price tag makes the Anker a less expensive option among the 4K landscape.
Its brightness, according to several reviewers' evaluations across the web, is about the same as the pricier Xgimi Horizon Pro despite the latter's stated, higher 2,200 ANSI lumen rating. That makes the Cosmos Max a good buy for a home theater setup or large office. Smart TV functionality through the Android TV 9.0 operating system and access to Google Play store's thousands of apps and movies further extend the usability of the projector, particularly for cord cutters with popular streaming options.
Physical buttons are always preferred by me as they become invaluable when the remote cannot be quickly located or its battery ran out, but if the projector is mounted to the ceiling, that gripe becomes less applicable. Those who wish to play high-intensity games with very low input lag may not want to get the Cosmos Max or the pricier Horizon Pro, but would have to look for larger, perhaps pricier options instead.
Overall, Anker has a good 4K projector on its hands with a competitive price among the midrange market.
For a battery-operated, portable Anker projector, check out our Nebula Mars II Pro review.
Where To Buy
Related Reviews