Read:
3
mins.
About YuenX
This site reviews, discusses, and offers tips on products, places, and a variety of topics like technology, travel, photography, and local events.
It was originally built by Michael Yuen as a way to connect and introduce friends and family to outdoor events and get-togethers. It later evolved to sharing stories about travel, photography, and anything that tickled a geek's heart.
There were two inspirations behind the founding of this site:
Creation of a Community
Sharing of Knowledge
Here is the story behind them.
Community
Michael remembered the great times he and strangers had in the late 1990s when he created www.hkss.com, an online community for fans of Asian entertainment, while in college. It had garnered over 30 million unique hits a month during its peak and helped form lasting friendships and marriages. The site was not commercialized or ad-supported, however, and was shut down Christmas of 2000 when the economic downturn and high visitor traffic became financially unsustainable for a college student. The sense of building friendships remained, and he started to organize outdoor activities with as many as 45 participants, such as camping, hiking, and volleyball. Most events were open invites to encourage strangers to come out and socialize.
Knowledge Sharing
Learning and teaching contribute to building a community, especially when members or visitors find inspiration. Michael firmly believes in those principles for both his personal and professional life, and naturally, he would start writing reviews on Yelp.com in November 2010 to share his experiences and tips (primarily on restaurants). It was also a way for him to keep track of what dishes he did or did not enjoy.
Yelp Elite Squad
The Yelp reviews received a lot of helpful votes and compliments, and Michael was invited into the Yelp Elite Squad in 2012 where he remained until 2014 when his Elite badge was abruptly stripped. The reason: business owners could not remain in the program due to a "conflict of interest". There was a Yelp listing for his yuenStudios photography side business. When asked why having a listing for a business was a conflict for writing truthful, helpful reviews, a clear answer was not provided, and Michael ceased to regularly contribute a year later. He planned to move all 178 reviews from Yelp over to YuenX, but instead focused on writing about purchases on Amazon.com in the summer of 2017.
Amazon Hall of Fame Reviewer
Product reviews on Amazon.com were written to inform others about Michael's experiences, providing tips, likes, dislikes, and comparisons with competing items. Like his Yelp reviews, he also wrote them to remember any nuances about items without having to dig through manuals or search the Internet for answers.
To much surprise, he found himself with an invite to join the Amazon Vine program (learn more) in February 2019 and was given a "Top Contributor: Photography" badge. Nine months later, among millions of reviewers, he briefly earned the #9 rank and was issued a permanent "Hall of Fame Reviewer" badge for being in the Top 10. He reached #3 in July 2021 and #2 in October 2021. Some of his favorite items would also be posted on this site with generally additional details.
Mentoring at Work
In Michael's professional career, he has embraced the sharing of knowledge through learning, training, mentoring, and documentation, and found that the camaraderie built a stronger bond and mutual trust within and between teams. Not only did the overall skill set improve for others, but his own ability to comprehend specific topics became more clear through teaching. That inspired the technical articles found on this site.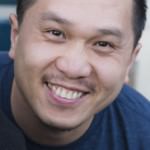 A Message from Michael Yuen
Thank you for visiting!
YuenX evolved to become a site to share inspirational stories about travel, photography, and anything that tickles a geek's heart. Its intention is to:
Be the focal place to plan events and get-togethers for building friendships and communities centered around the outdoors
Share knowledge and experiences with friends, family, and strangers
Help fellow professionals in my line of work find answers to issues so they can have more time to enjoy life
Inspire people to see that "Life is Good" when the right attitude is adopted
Spread goodness throughout the communities and hope that others will do the same
Offer reviews and tips for products, places, and a variety of topics
During one of my darkest days in 2008, I sought guidance to cradle me through a difficult time. I did so by facing my introversion, fears, and pessimism to turn my life around, adopting a motto that has guided me well since: "Life is Good. Be Inspired."
I hope that you will or have been enjoying your visit, and that you will continuously find the inspiration to live a good, happy, and balanced life. Life can be good with the right attitude, and when you feel lost, find something inspiring to put you back on the right path. A small win is still a win. Sometimes, life rewards you in unexpected ways.
Do you have feedback, questions, suggestions, or need help? Let me know what you think.
Life is Good. Let's travel and geek out!
– Michael